Articles in order of date – most recent at the top
Please email us with relevant news articles or petitions
**************
Champion a conscience vote on the current bill in the Senate to enable medically assisted death for terminally ill people, i.e. Choice of when and how to Die with Dignity
Peter Short Terminally ill | Posted 27 November 2014
This affects every human and the absence of choice is one of the major concerns people have over their death. Give them the right to plan and be prepared and free them from the torment and suffering that exists at so many levels. Also face into the reality of what is happening in the community and endorse rather than criminalise it. Politicians should implement the needs of the people and the people overwhelmingly are demanding this right.
Follow my blog at www.petershort.com.au for a personal insight on this important issue. You can also follow me on Twitter @28Short.
School welfare workers should be employed based on the quality of support they provide to our kids, not their religion
Posted 14 November 2014 | TheParentHood
Unfortunately all State and Territory Governments have now agreed to the Government's proposal and will now accept funding for the School Chaplains program to accept religious chaplains only.
It's a big blow. Not only does this decision remove the right for parents to have a choice between a school with a secular or religious welfare worker, it will also render jobless hundreds of those already working in schools without the requisite faith.
Save Asia Bibi Petition (Blasphemy / Pakistan)
author: THECLA Interfaith Initiative
target: His Excellency Jalil Abbas Jilani, Pakistani Ambassador to US
Asia Bibi, a Pakistani Christian and mother of 5 children, was sentenced to death on November 7th 2010 by a court in Punjab. She was arrested for blasphemy in June 2009, after an argument with some of her colleagues in which she defended her religion. The other women, who are agricultural workers like Asia and her two daughters, were pushing her to renounce Christianity and embrace Islam. Asia Bibi replied by talking about how Jesus died on the cross for the sins of mankind, and asked the other women what their Prophet had done for them. The women then beat her and her daughters and accused her of blasphemy. The police took her into custody, saving her from an angry mob. But after more than four years in prison she is still under sentence of death by hanging and has lost her latest legal appeal against her death sentence.
Give Justice to Lewis Blayse and His Family & Other Salvo Victims
Petition by Aletha Blayse | Brisbane, Australia
Dear General André Cox, Salvation Army World Head:
Lewis Blayse was taken from his family as a baby. After years in and out of institutions, he ended up in the now notorious Salvation Army Alkira / Indooroopilly Boys Home. Here, in this hell hole staffed by now notorious and sadistic paedophiles, Victor Bennett and Laurence Wilson, and other monsters, he suffered and witnessed severe abuses. These were made even more damaging because he was already institutionalised from such a young age.
Freedom to Ahmed Harqan, Saly Harqan, and Karim Jimy
Petition by Imad Iddine Habib, Casablanca, Morocco
URGENT:
On the 25th of October 2014, in a nice street in Alexandria Egypt, a young man and his pregnant wife "Ahmad Husain Al-Harkan & sally" encountered a grim attempt of assassination.
Al-Harkan is an Egyptian activist and atheist, who has spent a generous portion of his life as a Salafi "Muslim fundamentalist", but his journey through Islam led him to renounce his religion. Mr. Al-Harkan was a devout Muslim and well versed in Islam. He was educated by Ahmed Al-Burhami a very celebrated Islamic scholar in Egypt.
Join International Front against Religious-Right and for Secularism
Petition by Maryam Namazie | London, United Kingdom
Our era is marked by the rise of the religious-Right – not because of a "religious revival" but rather due to the rise of far-Right political movements and states using religion for political supremacy. This rise is a direct consequence of neo-conservatism and neo-liberalism and the social policies of communalism and cultural relativism.
Denis Napthine: don't force Wil Hobbs into an aged care facility at 39 years of age
Posted 13 September 2014 | Petition by Miranda van Egmond | Australia
Wil is 39 years old, legally blind and facing a debilitating illness – but now he's facing being forced into an aged care facility because the government won't fund his care properly.
A diagnosis of Friedreich's Ataxia is taking Wil's life in a cruel and debilitating way. I'm one of his home carers and help look after him. I'm writing this because he can't, and I can't believe our government is doing this.
Every day, Wil is wondering what's going to happen when his Individual Support Package runs out. He's applied for more funding – but after months and months of apparently being "approved to be approved", he's still not got the funding. It's a bureaucratic nightmare.
Abolish Blasphemy Laws
Posted 9 September 2014 | Petition by Human Rights For Atheists, Agnostics and Secularists
Blasphemy laws are used to infringe upon human rights. They frequently lead to arbitary arrest, detention, poor treatment in custody including torture, dubious legal procedures and poor application of justice. The definition of the offence can be in the hands of police and judicial authorities. Governments have used blasphemy laws to silence political opponents. Individuals have fabricated blasphemy charges against others in communal disputes. Religious extremists have used blasphemy laws to attack opponents. Religious authorities have used blasphemy laws to impose orthodoxy on members minority religious groups with the sanction of the state. And people accused of blasphemy have been subject to violence by unofficial mobs.
Ex-Muslim Atheists Face Death in Pakistan. Cancel Deportation on Tuesday 5th August. Allow Asylum.
Petition by Atheism UK
'Ex-Muslim atheists to be deported to Pakistan this Tuesday 5th August will face torture and death' – President, Atheism UK
Two atheist ex-Muslims, S.J. (CID: 8823402) & Syed Muhammad Tabish (CID: 5711967) currently held in detention at the Harmondsworth Immigration Removal Centre in London are facing deportation to Pakistan. In Pakistan they will probably face death or torture by their family, the Taliban and other Muslims who consider them to be 'kafirs' or apostates under Sharia Law. Both are atheists who no longer believe in Muhammad, Allah or the Koran.
Electro-shocked at a gay 'cure' center in China
All Out | posted, 26 August 2014
"I was electro-shocked at a gay 'cure' center in China. Doctors hypnotized me and said they would 'shock the gay' out of me.
In families like mine, being gay is still seen as something that can be cured, and scam clinics prey on that fear. Now, I want my friends, my family and everyone in China to understand that being gay is normal.
See, Sign & Share Petition
Strip Cardinal George Pell of his Companion of the Order of Australia
Petition by Darrell Milton | Sydney, Australia | posted 25 August 2014
The Order of Australia was established as "an Australian society of honour for the purpose of according recognition to Australian citizens and other persons for achievement or for meritorious service."
George Pell's cover-ups of child abuse within the Catholic Church and his disdain for the victims of the abuse and his lack of empathy are far from being meritorious.
Stop government involvement with conference that endangers women and LGBTI people
Petitioning Australian Federal Government & Victorian State government | Posted 27 July 2014
The "World Congress of Families" are classified as an anti-gay group by the Southern Poverty Law Centre due to their support for Russian and Ugandan policies that have led to increasingly violent attacks on LGBTI people; and their support for the criminalisation of homosexuality.
They are running an international conference in Melbourne on August 30th, opened and closed by Minister for Social Services Kevin Andrews, who acts as an Australian representative of the group. Their managing director Larry Jacobs will speak in favour of Russia's policies at the conference.
Save Syria's History
The Syria Campaign | Posted 27 July 2014
To the permanent members of the UN Security Council:
Ban the international trade in Syrian antiquities. You did it for Iraq in 2003, you can do it for Syria today.
Treasures from our museums and ancient cities in Syria are being looted and destroyed, falling victim to the war's blind aggression. My former archeology students are working diligently and risking their lives to protect our country's cultural heritage.
It's important that our heritage is preserved, not only for its intrinsic beauty and historical value, but also because it helps us reconstruct Syrian identity. Now, the market for stolen artefacts is in the millions, but one important thing can make a difference.
The UN must ban the trade in Syrian artefacts.
So far they have ignored numerous calls to push through a resolution as they did in the past to protect Iraq's heritage, but there's something much larger at stake now that should get them to act. Looting Syria's history is big business and the extremist group known as ISIS have added millions of dollars to their war chest because of it.
Syrians are now not only watching their history being torn down and sold to foreign buyers, but they're having that money turned against them in the form of more weapons.
— Dr. Amr Al-Azm
End Discrimination : Legalise Adoption for Same Sex Couples In South Australia
Petitioning Hon Jay Weatherill | Petition by Shaun DG | Adelaide, Australia | Posted 24 July 2014
I live in South Australia with my family. I am a dad and I am a gay. This petition is important to me, my family, and many other same sex-couples, singles, gay and lesbian foster carers and those in second parent relationships who want to become recognised families, through adoption, but are living in South Australia.
My husband and I have been together for 10 years, we are in a committed partnership. We adopted our sons who are aged 4 and 2 years, in the UK between the years 2011-2013. Same sex adoption in the UK was legalised according to the Adoption and Children Act of 2002 – entered into force in 2005.
VICTORIAN ATTORNEY GENERAL: DON'T ENDORSE EXTREME PRO LIFERS
Petition created by The Australian Greens | Posted 23 July 2014
Victorian State Attorney-General Robert Clark thinks it's okay to address a hard-line anti-abortion event in Melbourne organised by controversial US group World Congress of Families – and why not? Federal Social Services Minister Kevin Andrews will be opening and closing the event. But this is a group that supports Russia's hard-line anti-homosexual laws and promotes discredited links between abortion and breast cancer.
Join Ellen Sandell and the Greens in calling on Clark not to legitimise this extremist group by attending. Tell Clark to withdraw from the event.
We want all members of Parliament to remove all involvement out of the World Congress of Families.
Petitioning Denis Napthine | Petition by Ben Cooper | Sydney, Australia | posted 16 July 2014
Federal Social Services Minster Kevin Andrews and Victorian State Attorney-General Robert Clark will participate in the World Congress of Families event that is being held in Melbourne in late August. Robert Clark will be giving a speech welcoming the World Congress of Families and Kevin Andrews who is an International Ambassador for the World Congress of Families will officiate the opening and closing of the event.
The World Congress of Families, which lists Federal Senate Leader Eric Abetz and Federal MP Cory Bernardi as supporters, is being organised by a group that campaigns for the criminalisation of homosexuality and for Christian based conversion therapy.
We take the view that no member of parliament should be involved in an event and/or give it's support to an organisation that advocates that homosexuality should be a crime and that believes homosexuals can and should be converted to heterosexual.
Pro-life policies – from Russia, with love
Petition posted 16 July 2014
Ever heard of the World Congress of Families? They're dedicated to preventing abortions, and are against the decriminalisation of homosexuality – and our State Attorney-General, Robert Clark, is set to address their hardline pro-life event in Melbourne next month.[1]
The controversial event will include addresses on "the pro-life and pro-family policies in the US and Russia" and the debunked "link between abortion and breast cancer".[2]
Can you help us show Robert Clark Victorian voters don't want our Attorney General supporting this controversial conference?
See & Sign Petition
Obama to Abbott: get out of the way
Posted 8 July 2014 | Avaaz
Why this is important to me
Seriously? Tony Abbott has just taken climate change OFF the agenda at the G20, as if scrapping The Climate Department, The Climate Commission and yes, soon, the carbon price wasn't enough. Now he's literally getting in the way of OTHER countries taking action.
Our PM is meeting with Barack Obama next week in Washington and the President has just put his legacy on the line for climate, cleaning up America's energy production even in the face of huge opposition. Obama will be busy selling his climate policies, so let's ask him to give Abbott a copy of Congress' climate report when they exchange gifts at the White House.
Hours to save the elephants
Posted 8 July 2014 | Avaaz
Poachers just shot one of the world's largest elephants, Satao, then hacked his 100 pound tusks out of his face with a machete. At the current rate of killing, elephants may be extinct in 15 years, but this week if we act now we have an amazing chance to crack down on the illegal trade that fuels the slaughter.

Each day, 50 regal elephants are butchered just to make dinky ivory trinkets! The main culprit for this carnage is Thailand — the fastest growing market for unregulated ivory. And tomorrow the international body created to protect endangered species has a chance to sanction Thailand until it cracks down on the elephant killers. Experts fear Thai leaders are mounting a propaganda campaign to dodge penalties, but it just takes Europe and the US to ignore their noise and spearhead action to end the slaughter.
Appeal to release Environmental Campaigner Natalie Lowrey from being detained in Malaysia
Created by Hemantha W. | Sri Lanka | AVAAZ.org
Natalie Lowrey, an environmental campaigner from Australia, is being held at the Kuantan Royal Malaysian Police Headquarters in the east coast state of Pahang, Malaysia. To date, the authorities have not charged her, but are alleged to detain her under 2 laws, the Immigration Act and the Penal Code.
Free Peter Greste and his AlJazeera journalist colleagues
Petition by Mahmoud Hegazy | Melbourne, Australia
Yesterday morning Australians woke up to the news that award winning Australian journalist, Peter Greste, and his colleagues, held in appalling conditions in a Cairo jail since December 29, have been convicted and sentenced to 7+ years for 'fabricating news and tarnishing Egypt's reputation abroad' and 'airing misleading news' about Egypt.
Free Mubarak Bala
Petition by Andy Hobson | Alton, United Kingdom
Mubarak Bala has been beaten, drugged and confined to the Aminu Kano Teaching Hospital, Kano in Nigeria. This has been done because he renounced Islam and has openly declared himself to be an atheist.
His father, a politically powerful figure has declared atheism to be a mental illness and is holding Mubarak in a secure ward behind tight security.
Appeal to release Environmental Campaigner Natalie Lowrey from Malaysian jail
Natalie Lowrey, an environmental campaigner from Australia, is being held without charge in a crowded concrete cell in Kuantan, Malaysia.

Her crime was joining the local community to protest against the Lynas Rare Earth Facility in the Gebeng area which brings radioactive and toxic waste. When a scuffle broke out at the grassroots protest on Sunday, Natalie was arrested. While everyone else has been released, her situation remains in limbo.
End the National School Chaplaincy Program
TO: LABOR, GREEN AND PALMER UNITED PARTY MPS
There are many unqualified or minimally qualified chaplains working in schools. The guidelines state that they not allowed to seek to convert students nor engage them in counselling, however instances of both are widespread.The government has its priorities severely skewed in allocating $250 million for School Chaplains at the same time as cutting funding for truly effective programs. Employed by evangelical church organisations, Chaplains are unable to be advocates for the true interests of all students.
Free Mubarak Bala | Suffering Persecution due to Apostasy
Petition by Andrew Hobson, Alton, United Kingdom
Mubarak Bala has been beaten, drugged and confined to the Aminu Kano Teaching Hospital, Kano in Nigeria. This has been done because he renounced Islam and has openly declared himself to be an atheist.
His father, a politically powerful figure has declared atheism to be a mental illness and is holding Mubarak in a secure ward behind tight security.
A human Rights lawyer has tried to gain access to Mubarak, but has been denied entry.
We need to get the Human Rights Organisations to take action and free Mubarak Bala from false imprisonment and forced medication.
Introduce legislation to terminate Special Religious Instruction and preserve the secular character of public education
Petition by Fairness in Religions in School, Melbourne, Australia
Every week unqualified volunteers take control of public school classrooms to evangelise children through "Special Religious Instruction". Teachers are forbidden to teach. Children are separated from their friends and sent to different classrooms. Volunteers with a missionary intent spend this time instructing children for a religious objective that is out of step with the values of public education.
Stop the changes to the National School Chaplaincy and Student Welfare Program
Change.org | Helen Mundy Wagga Wagga, Australia
The Federal Government has announced plans to replace the existing National School Chaplaincy and Student Welfare Program with the National School Chaplaincy Programme. A total of $243.8 million will be spent on this programme over 4 years with the new programme commencing on 1st January 2015. Currently public schools can utilise funding to employ a social welfare worker. Under the current scheme, schools can employ a non-religious welfare worker. Under the proposed new scheme schools can only employ chaplains ie. someone with a religious leaning.
Australian Public Schools are universal, secular and free. The creation of this new programme blurs the separation of church and state. As a parent I have chosen to send my children to a public school for many reasons. One of these is for my children to be educated in an environment where religious teachings are done on an opt in basis. The employment of School Chaplains threatens this position.
Vote Against Uganda's Sam Kutesa For UN General Assembly Presidency. U.S. Must Deny/Revoke Visa.
Petition by Milton Allimadi | New York, NY
Kutesa Is Chief Spokesperson For Uganda's Gen. Museveni Who Signed Anti-Gay Hate Law And He's Also Been Implicated In Several Corruption Scandals
Allow Secular Welfare Workers in Schools
All Out | 26 May 2014
Imagine you're 16 and you've just realised you might be gay. You're being bullied, so reach out to your school for help – they send you to a chaplain. He says that being gay is a disease and you need to be cured.
See & Sign Petition
Recognize "The International Day Against State Religion"
Posted 25 may 2014
Petition for recognizing "The International Day Against State Religion" by the United Nations in solidarity with victims of the State Religion, namely, non-Muslims and non-believers of Pakistan.
To,
The Secretary-General,
United Nations,
UN Headquarters
Grant Permanent Visa to Refugee Family
Change.org | Posted 3 May 2014
Petitioning Scott Morrison – Minister for Immigration and Border Protection
To grant a Permanent Visa for the whole family to be able to remain in Australia.
Rescind Saudi Laws Designating Atheists as "Terrorists"
Atheist Alliance International | Posted 30 April 2014
Saudi Arabia has recently passed a set of laws which declare atheists to be terrorists, and accompanied with draconian punishments – even death – that put atheists in Saudi Arabia at great risk. Even innocent acts such as visiting an atheist website or communicating with any atheist organisation or individual is now a criminal offence.
A lesbian sentenced to death
TO: UK HOME SECRETARY, THERESA MAY
Finish the review of your processes, stop the humiliation and abuse of lesbian, gay, bi and trans asylum seekers, and train all staff in how to handle these cases fairly.
Until then, halt deportations of anyone seeking safety in the UK after fleeing violence and jail because of their sexual orientation or gender identity.
See Petition
Amend Articles 13 (b), 55 (c) & 76 (c) of the 'Charter of the United Nations and Statute of the International Court of Justice,' to include freedom from religion.
Petition by Human Rights For Atheists & Agnostics | Posted 15 April 2014
The proposed amendments seek to protect the rights of non-believers and their freedom to express their non-belief, in member countries with standing blasphemy laws that infringe upon the human rights of non-believers.  At present, the Articles expressly protect religious freedoms, but do not protect the freedom of non-believers and as such, non-believers are being persecuted, imprisoned and even executed for expressing their opinions with regards to certain religions in various member countries.
Orangutans under threat — the plan to win
AVAAZ | Posted 11 April 2014
Last year over 1.3 million of us called for the protection of the last place on Earth where orangutans, tigers, rhinos and elephants still roam free together. Amazingly, we froze the proposed plan that would have destroyed vast swathes of pristine rainforest in Sumatra. But now the local government is gearing up to revive the destruction, unless we act.
Palm oil, paper and mining companies stand to make money from developing this delicate ecosystem, and their pressure on the government to start cutting trees is working. But Europe holds the key to an even more powerful trade incentive for Indonesia, and experts say if the EU Ambassador speaks up now, he could protect the orangutans for good.
Petition Ugandan tabloid known for leading an anti-gay witch-hunt
Posted 6 March 2014
One of the world's largest telecomms companies, Orange, has just been caught advertising on the website of a major Ugandan tabloid known for leading an anti-gay witch-hunt.
Orange wouldn't do this at home in France. If we act quickly, thousands of us could put this two-faced behaviour front and center in the global media so they see their international reputations are at risk if they keep doing nothing.
TO: ORANGE AND CORPORATIONS IN UGANDA
In response to Uganda's new anti-gay law, we call on you to:
Pull your advertising from media that puts people in danger of anti-gay violence.
Protect and support your LGBT employees.
Speak out about the risks to Uganda's economy from these attacks on human rights.
See Petition
Don't allow your work to be censored
Petitioning Katy Perry | Posted 4 March 2014
This is in response to the petition brought forth by Shazad Iqbal, in which he claims that Katy Perry's new video for 'Dark Horse' isblasphemous, and called upon Muslims to rally behind having it removed from YouTube.
Due to the success of that petition, the video in question has been censored (see picture), with the religious symbol being edited out. This has set a dangerous precedent for censorship and has shown how truly easily it can happen. Blasphemy is not a crime in the country where the petition was started, nor is it a crime in the country where the video was produced. Is the whole world now subject to the whims of one religion?
Petitioned The Hon. Martin Dixon MLA
Naja Voorhoeve | Posted 27th February 2014
I call for the removal of Special Religious Instruction Volunteers from our schools. We want our teachers to teach our children.
Petitioning Catholic Church Philip Wilson
Petition by Peter Mitchell | Australia | Posted 17th February 2014
Our children were sexually abused in Catholic Church care, now their lawyers are crushing our families.
Petition Anti-Gay Arrest in Russia
Posted 22nd January 2014
TO: COCA-COLA AND ALL OLYMPIC CORPORATE SPONSORS
It's time for all Olympic sponsors to publicly affirm that discrimination doesn't belong in the Olympic movement.
Support Olympic Principle 6 by speaking out against Russia's anti-gay laws.
BREAKING: An Olympics security officer tackled and detained a young man who held up a rainbow flag and ducked under the rope during the Olympic torch relay in Voronezh, Russia.
Islamic Republic of Iran: End Ban on Female Fans! Stadiums for All!
Posted 19th January 2014 | AVAAZ.org
End Ban on Female Fans Stadiums for All
Iranians are football crazy but women are banned from entering football stadiums.  Some circumvent the rules by dressing as men to gain entry. Those found out are harassed, fined and detained.  As a result of widespread protests, the FIFA President raised the issue of women at football matches.  In the run-up to the June 2014 FIFA World Cup in Brazil, we call for football stadiums for all.  The Islamic regime of Iran's 34-year ban on female fans must end.
Protest Russia's Anti-gay laws
Posted 19th January 2014
President Putin has shown he's worried that global outrage about anti-gay laws could ruin his Olympics. He changed his mind about banning protests, and he released political prisoners including Pussy Riot.
We can push him to go further and scrap the laws. First step, encourage more athletes going to the Olympics to join in!
See Petition
Forced to marry her rapist — days until the vote
Posted 10th January 2014
Prime Minister Benkirane and Members of Parliament:
Since 2006, the government has been promising to pass a law to stop violence against women, but has failed to do so. As concerned global citizens, we call on you to stand with women by immediately reforming Article 475 which lets rapists escape punishment by marrying their child victims and to pass comprehensive legislation addressing violence against women.
16 year-old Amina Filali, raped, beaten and forced to wed her rapist, killed herself — the only way she saw to escape the trap set for her by her rapist and Moroccan law. We've joined Moroccan activists, campaigning for years to repeal this provision, and now victory is within reach. This week, one last vote could make it happen.
Article 475 in Morocco's penal code allows a rapist to avoid prosecution and a long prison sentence by marrying his victim if she is a minor. It's any rape survivor's worst nightmare, and for Amina, it came true. But now, after hundreds of thousands of us helped to push Parliament, a vote to repeal the provision is within our grasp. If it's called, insiders say the repeal is certain to pass. We just need one final push to get it to the table.
Don't Deport Ali Choudhry
Posted 8th January 2014
138,651 of 200,000 signatures
Campaign created by Paul Toner
DON'T DEPORT ALI CHOUDHRY
TO: IMMIGRATION MINISTER SCOTT MORRISON
Please grant Ali Choudhry a visa to remain in Australia. Ali is facing deportation to Pakistan this Wednesday after his application for a visa was refused, despite being in a relationship with his partner Matt for nearly four years. If deported, there is a risk Ali could be imprisoned for life in Pakistan, where being openly gay carries a long jail sentence. Having grown up in the United States, Ali is also unable to read or write the local language.
Dark day for gay rights
Posted 14th December 2013, AVAAZ
To the Indian Supreme Court and Parliament:
The Indian Supreme Court brought shame on the great country of India by criminalising gay sex. LGBT Indians deserve the right to love just like anyone else. The world is now watching India to see if it plans to join the 21st Century and stand up for love by respecting the human rights of all, as outlined in India's inspiring constitution.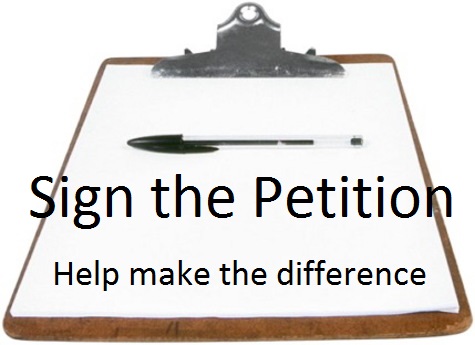 Marriage Equality in Australia
Posted 13th December 2013
TO: PRIME MINISTER ABBOTT AND AUSTRALIAN POLITICIANS
Please support laws that will give all Australians the freedom to marry.
Support full marriage equality at federal, state, and territory level. Don't try to stop it with new laws or legal challenges
See Petition
An urgent threat to the Great Barrier Reef
Published by Avaaz, August 15, 2013
To Australian Prime Minister Tony Abbott, Environment Minister Mark Butler and potential investors in Abbot Point:
As concerned citizens around the world, we urge you to protect the Great Barrier Reef by saying no to hugely damaging dredging and dumping. The Abbot Point port extension and other similar projects would endanger this World Heritage Site and its magnificent marine life and we call on you to oppose such projects.
See Petition

Chloe's Law – Bullying a crime punishable by law
Petition was published by Angels Goal Inc – Chloe's Law on Sep 22, 2013
We the undersigned have read the petition herein and we request that the Australian and Tasmanian state and federal government House of Representatives make an amendment to all Australian State stalking laws within the current crimes acts.
See Petition
STOP THE STONING!
Posted 8th November 2013
Why this is important
July 11, 2013, a Pakastani woman was stoned to death because she had a cell phone. This is just one in a line of regular stonings extending back through history. Stoning is a barbaric practice, illegal in most countries but practiced in many, it targets women primarily as a way to control other women through fear. We have got to stop this. Money talks when reason fails!
STOP WITCH HUNTING & HOMOPHOBIC EVANGELICAL TOUR OF AUSTRALIA
Posted 8th November 2013
Mr Adeboye has already clearly demonstrated vilification towards segments of the LGBT community and others whom he identifies as witches.
There is a significant risk that, while in Australia, he will vilify and incite discord in the Australian community, or in a segment of our community.
Furthermore, his preaching espouses beliefs that represent a danger to a segment of the Australian community and that have resulted in torture and death in other countries.
In accordance with Fact Sheet 79 – The Character Requirement
Disclaimer: we have links on our website that we think will be of interest to our members but we do not necessarily endorse the views and opinions expressed on those linked web-pages.