Articles in order of date – most recent at the top
Please email us with relevant news articles or petitions
************************
Atheist Exit Counselling Support Australia
For all those wanting to leave their sect, cult or religion.  We can help
If you have doubts, fears or concerns about your religious group or cult, you can ask us any question. We would like to help.
We do not belong to any religion. We are atheists. Other groups will advise you about a cult or sect, but they themselves may be religious. This means they will not always be able to help you as much as we can.
Our aim is to develop awareness, and give advice and support. You do not need God to be good. Your life is up to you. If you feel the pressure of unnecessary guilt and fear, drop us a line. If we can't help, we may be able to refer you to someone who can.
Email your query here: atheisthelper@gmail.com
Recovering from Religion
Who is Recovering From Religion?
If you are one of the many people who have determined that religion no longer has a place in their life, but are dealing with the after-effects in some way or another, Recovering From Religion (RR) may be just the right spot for you. We welcome everyone, from doubting theist to ardent atheist, and our goal is to assist you in dealing with the negative impact of religion in your life. We are honored to be a part of your journey to be free from faith!
∞∞∞∞∞∞∞∞∞∞∞∞∞∞∞∞∞∞∞∞∞∞∞∞∞∞∞∞∞∞
Secular Therapist Project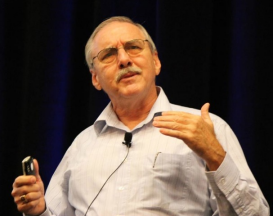 A Message from the Founder and Project Leader, Dr. Darrel Ray
In my work with the secular community I have heard many stories from people who consulted a mental health professional only to find out after several sessions that the professional was spiritual or religious or had new age ideas. Investigating, I soon learned that it is quite difficult to find a therapist that is actually secular or will only use evidence based methods with a client. Secular therapists don't advertise that they are humanist or atheist because that might alienate the churches and ministers who often make referrals to them. It might also drive off religious clients. Too many people have told me that they simply cannot find a therapist in their community who is not religious. On the other hand, I know that there are thousands of secular therapists, so how do we get these clients together with therapists. That is the task that Han Hills and I decided to tackle in 2011. We went live with the site in April of 2012 and are seeing clients and therapists finding each other and hopefully engaging in productive, life enhancing work.
∞∞∞∞∞∞∞∞∞∞∞∞∞∞∞∞∞∞∞∞∞∞∞∞∞∞∞∞∞∞
The Clergy Project
The Clergy Project is a confidential online community for active and former professional clergy/religious leaders who do not hold supernatural beliefs. The Clergy Project launched on March 21st, 2011.
Currently, the community's 556 plus members use it to support, network and discuss what it's like being an unbelieving professional in a religious community or being an unbeliever as ex-clergy in their world.
The Clergy Project's goal is to support members as they move beyond faith. Members freely discuss issues related to their transition from believer to unbeliever including:
Wrestling with intellectual, ethical, philosophical and theological issues
Coping with cognitive dissonance
Addressing feelings of being stuck and fearing the future
Looking for new careers
Telling their families
Sharing useful resources
Living as a nonbeliever with religious spouses and family
Using humor to soften the pain
Finding a way out of the ministry
Adjusting to life after the ministry
∞∞∞∞∞∞∞∞∞∞∞∞∞∞∞∞∞∞∞∞∞∞∞∞∞∞∞∞∞∞
Join groups of interest for support – see Allied Groups
∞∞∞∞∞∞∞∞∞∞∞∞∞∞∞∞∞∞∞∞∞∞∞∞∞∞∞∞∞∞
Disclaimer: we have links on our website that we think will be of interest to our members but we do not necessarily endorse the views and opinions expressed on those linked web-pages.