Arash Ahmadi Eagle Eyes
You are invited to view his historical photos – click here.
Report on Australian Humanist Convention 2017 by Elida Radig
Click here for PDF report to read.
Progressive Atheists Forum on 'Advocacy and Ethics'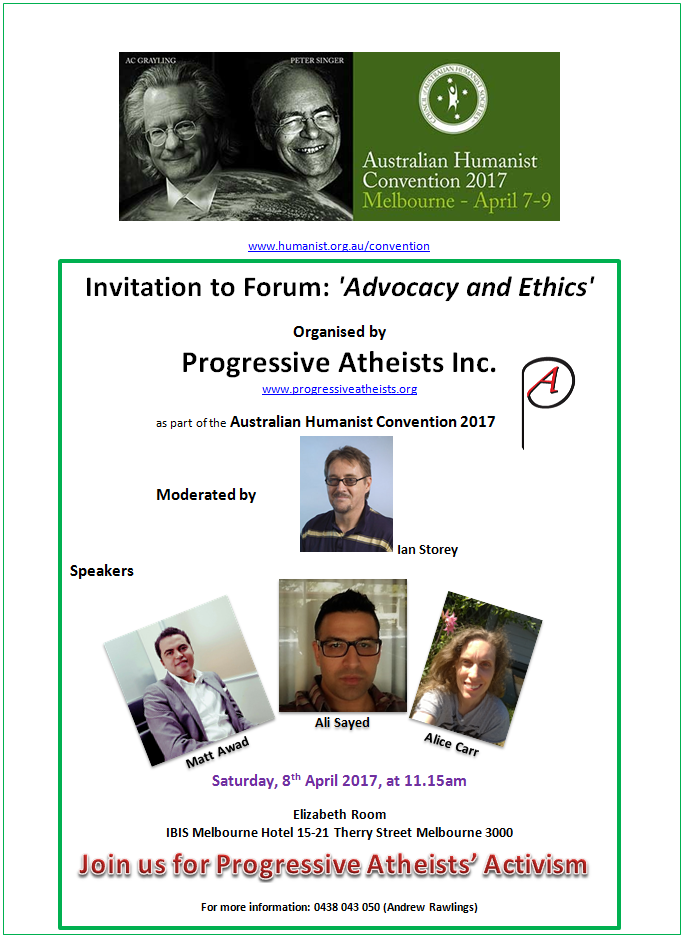 Click here for PDF Flyer to print.
Click here for image of Flyer to share.
More information coming soon.
Use our contact page to request more information.
---
Australian Humanist Convention 2017
www.humanist.org.au/convention