Articles in order of date – most recent at the top
Please email us with relevant news articles or petitions
****************
17th May 2019
We happily removed one article to allow justice to be done in a current court case.
---
Former disability adviser charged with indecent assault
November 25, 2014 | Jane Lee
A former Catholic priest was one of Geelong City Council's disability advisers for almost a decade before he was charged with indecent assault against children.
Victoria Police's child sexual abuse taskforce SANO last month charged Robert Claffey with 16 counts of indecent assault and one count of buggery against about seven child victims. The assaults allegedly occurred over two decades between 1970 and 1992, the same year he left the priesthood to care for his ageing parents.
Jewish community divided over sexual abuse accusations
November 26, 2014 | Rachel Kleinman
Rabbi Meir Shlomo Kluwgant is a portly and genial man, whose wiry beard travels in several unexpected directions. A true Melburnian, he loves his coffee (short black) and is a staunch Carlton supporter.
For the past 25 years, his working life has revolved around the Jewish Care headquarters on St Kilda Road in Melbourne, where he has tended to the spiritual needs of palliative care patients comforted families and held religious services for residents and staff.
Report Abuse / Cover-up
Posted 28 October 2014 | Tzedek: A Jewish community free of child sexual abuse
Tzedek calls on anyone with information about allegations of child sexual abuse and/or cover-ups to disclose this to the police.
Victims/survivors of institutional abuse and their families can also share their experience with the Royal Commission.
Beth's story: a church sex abuse case study in 'secondary victimisation'
September 29, 2014 | Chris Goddard
"I was a young schoolgirl with everything before me. I was a student doing well at Forbes High School, coming first in four subjects … However, my life and future plans were stolen from me by the criminal actions of an Anglican priest … Donald Shearman."
This is how Beth Heinrich started her private submission to the Royal Commission into Institutional Responses to Child Sexual Abuse. Shearman was an assistant Anglican priest, and he and his wife were in charge of the hostel where Beth boarded.
By George: Cardinal sins in child protection
August 31, 2014 | Annabel Crabb
Who can say where Cardinal George Pell gets his lines?
When he drew his recent analogy between church organisations and trucking companies, it was honestly difficult to spot whether he had got the idea from some parchment-shuffler in Vatican PR, or practiced it himself in front of the mirror that morning with a hairbrush.
"If the truck driver picks up some lady and then molests her, I don't think it's appropriate – because it is contrary to the policy – for the ownership, the leadership of that company to be held responsible," he told the Royal Commission.
Church could treble abuse compensation, says finance chief
August 26, 2014 | Jane Lee and Cameron Houston
The Catholic Archdiocese of Melbourne has been forced to provide the Royal Commission with its balance sheet and other private financial dealings, which reveal the church controls a vast portfolio of property and investments valued at $309 million and reaped almost $53 million in income last year.
Cardinal Pell drives further into failure
August 25, 2014 | The Age
Editorial
Leadership is about asking a simple, profound question – "is this right?" – and then acting appropriately in response. On this measure, Cardinal George Pell, who now resides in the Vatican after his stints as archbishop of Sydney and before that of Melbourne, has serially failed.
His performance throughout the slow and painful emergence of evidence during the past few decades of rape and other abuse of children by Catholic priests on occasions has been disgraceful.
The Catholic Church still seems more concerned for its reputation than for its victims
August 24, 2014 | Judy Courtin
The Royal Commission into Institutional Responses to Child Sexual Abuse today begins its second week of hearings into the Melbourne Response, the internal complaints process for the Catholic Archdiocese of Melbourne, established by George Pell in 1996. The guiding principles of the Melbourne Response include a pastoral and compassionate approach, the truth, and healing of victims.
Although Pell's evidence dominated the media last week, he is not the only player or chieftain associated with the Melbourne Response. The inauguration of this process was lawyer-led, as is its administration and management.
Victims speak out on Catholic Church's Melbourne Response
August 18, 2014 | CAMERON HOUSTON AND JANE LEE
Victims of clerical abuse have told the Royal Commission that the Catholic Church's response was primarily concerned with avoiding civil litigation and limiting compensation payouts.
The church was urged to reform its controversial Melbourne Response and review all of the 326 cases it has settled since the system was introduced in 1996 by former archbishop of Melbourne George Pell.
MELBOURNE: New sex abuse case rocks Catholic Church
Cameron Houston and Chris Vedelago/The Age| 10:51:AM 18/08/2014
The Catholic Church has expelled an inner-Melbourne priest after allegations of sexual impropriety as the sex abuse royal commission begins its Melbourne hearings into decades of abuse and alleged cover-ups.
The disclosure that the priest's alleged victim received a financial settlement from the church and refused to assist police has led to the accusation that the church paid hush money.
Child abuse inquiry recommendations stalled
August 17, 2014 | Jane Lee
There is a cloud over when all of the state inquiry's recommendations for preventing child abuse will be legislated, three months before the Victorian election.
The state inquiry into the handling of child abuse made the recommendations in its Betrayal of Trust report, which was tabled last November. The Coalition has so far only implemented three of its 15 recommendations, creating offences for grooming, failure to protect children from abuse and failure to disclose abuse. Reforms for a fourth – ensuring religious ministers have working with children checks – are before Parliament.
Catholic church backs national redress scheme for child sexual abuse victims
Helen Davidson | theguardian.com, Wednesday 13 August 2014
Church's submission to the royal commission retains provisions to prevent victims suing and reverses position on uncapped payments
The Catholic church has joined calls for a national redress scheme for victims of child sexual abuse, with mandatory participation by the institutions concerned, but wants to retain some of its controversial gag orders to prevent victims suing.
In its submission to the royal commission into institutional responses to child sexual abuse, the church also altered its previous position by proposing a cap on financial compensation.
Retired priest James Henry Scannell jailed for assaulting altar boy 40 years ago
August 7, 2014 | Adam Cooper
An 88-year-old retired priest will spend at least one year in prison for sexually assaulting a boy in his care more than 40 years ago.
James Henry Scannell, who has worked as a priest across Melbourne for half a century and was a chaplain at Kew Cottages, was on Thursday jailed for two years, to serve a minimum of 12 months, for sexually assaulting a boy in Kew between 1970 and 1972.
Scannell, who is of poor health, had trouble getting to his feet and used a walking stick when led out of the County Court dock by security, as some of his large group of supporters cried.
With child abuse, we need to talk about original sin
24 July 2014 | James Boyce | University Associate at University of Tasmania
The statistics attached to the Interim Report of the Royal Commission into Institutional Responses to Child Sexual Abuse have confirmed what many people suspected – that while child abuse has been widespread in Christian and secular institutions, the Catholic Church is dramatically over-represented.
Of the 1,033 faith-based institutions reported to the Commission, 68% were Catholic. Even when state-run and private sites are included, the figure is 41%.
Interview: Salvation Army victim Graham Rundle
July 20, 2014 | Joanne McCarthy
GRAHAM Rundle was seven when he became a number, in the quiet outside a storeroom at a Salvation Army boys' home in the Adelaide Hills.
44. It was the number he would carry for eight years.
He was given this number by a Salvation Army sergeant, a man who, nearly 50 years later, would scream hysterically after a jury convicted him of violently raping four boys at the home, including the child known as 44.
Report makes a compelling case to extend sex abuse royal commission
2 July 2014 | Michael Salter | Lecturer in Criminology at University of Western Sydney
On Monday, the Royal Commission into Institutional Responses to Child Sexual Abuse released its interim report, detailing for the first time the full scope and comprehensiveness of its inquiry into institutional child sexual abuse in Australia.
In the report, the commissioners list the valuable outcomes of their inquiries to date. This includes holding more than 1600 private sessions and receiving more than 1600 written accounts from survivors of sexual abuse. By the end of May, more than 160 allegations had been referred to police.
Abuse inquiry needs more time
BY ANNETTE BLACKWELL AAP JUNE 30, 2014
THE scale of child sexual abuse in Australian institutions could be far wider than expected and the potential for it to happen still exists.
THE child sex abuse royal commission also says in its interim report released on Monday that it will need to extend its final reporting date by two years to December 2017 to finish its job.
The two year extension will cost $104 million.
Attorney General Senator George Brandis accused of covering up movement of royal commission funds
MAY 28, 2014 | News.com.au
THE Attorney-General George Brandis has been accused of attempting to cover up the movement of funds from the Royal Commission into Child Sexual Abuse to Royal Commission into the Home Insulation Program.
In what has been described by Shadow Attorney-General Mark Dreyfus as an "indication of the government's twisted priorities", the accusation comes after Senate Estimates revealed the Abbott government shifted millions of dollars in unspent money from the child sexual abuse royal inquiry to the inquiry into the former-Labor government's home insulation program.
Labor's disastrous program resulted in the deaths of four young men.
WA child migrants tell of lost innocence at royal commission into child sex abuse
April 29, 2014 | Aleisha Orr
An overwhelming sense of loss has come through in the evidence given by witnesses at the Royal Commission into Institutional Responses to Child Sexual Abuse.
Nine of 11 men sexually abused as children while in the care of Christian Brothers in Western Australian institutions are set to speak as part of public hearings in Perth.
"I lost my country, I lost my language, I lost my culture, I lost my family and I lost any chance of a decent career," Raphael Ellul told the commission at the second day of hearings.
The Pell tolls for church sex abuse compensation
Release date: February 27, 2014 at 9:00 am.
The Atheist Foundation of Australia welcomes the news that George Pell has been promoted within the Catholic Church to the position of Prefect for the Economy of the Holy See. A main function of this role is management and reform of the Vatican's finances.
The news continues to flow from the Royal Commission into Institutional Child Sexual Abuse of the systemic cover ups and stand-over tactics used by churches to prevent justice for the victims. It's reasonable to anticipate that examples of abuse of this type are going to continue to become public and that the public outrage and compensation claims will continue to grow.
Tragic tale: commission to hear bedside testimony
April 7, 2014 | Jane Lee
Barry Wilson does not have long to tell his story. Six weeks ago, he was told he was dying of liver cancer. In five days, he shed about 16 kilograms. Barry, who is 59, is not expected to live beyond next week, let alone long enough to see the end of the royal commission into child sexual abuse.
So on Tuesday, the royal commission will send representatives to his hospital bed in the northern Victorian town Kerang to hear him testify about the sexual abuse he suffered. Barry says the pain comes and goes. His brother Peter, who is a year older than Barry, asks him if he wants him to leave the room. Barry says he can stay.
Freethinker helps abuse victim gain support in lawsuit against a Catholic priest in Australia
BY BARRY DUKE – MARCH 4, 2014
LAST January we carried a shocking report about the reinstatement of a Catholic priest who had been put on "administrative leave" for 16 months after he was accused of abusing a young disabled woman in Australia over a period of 14 years.
Father Tom Knowles, to the horror his victim, Jennifer Herrick, and others who had suffered abuse at the hands of priests, was returned to active ministry at St Francis' Church in Melbourne.
Read more
Church threatened to kill sex abuse victim's father, say police
KATE MCKENNA THE COURIER-MAIL JANUARY 07, 2014
A QUEENSLAND church has been accused of covering up a parishioner's alleged sexual abuse of children, with a victim's father threatened with death if he went to the police.
Police believe senior members of the evangelical church, including a pastor, have been actively influencing parents and the child victims not to report sexual abuse to authorities over the past year.
Allegations of the cover-up emerged after a Brisbane Magistrates Court bail hearing for the accused abuser, who was involved with the church's youth choir and is facing 11 charges, including rape and indecent treatment of a child.
Convicted paedophile priest Michael Glennon dies in jail
January 1, 2014, Goya Dmytryshchak, The Age
One of Australia's most notorious paedophile priests has died in a Victorian prison.
Michael Glennon, 69, is believed to have died of natural causes in an Ararat jail, where he was serving a minimum 10 and a half year sentence for child sex offences.
Corrections Victoria spokesman Mario Xuereb confirmed that a 69-year-old man died overnight at Hopkins Correctional Centre in Ararat, 200 kilometres west of Melbourne.
In 2003 Glennon was sentenced to at least 15 years' jail, reduced on appeal, for 23 child sex charges against three victims. It was the fifth time since 1978 that the Catholic priest had been convicted for abusing children, the youngest aged seven. Some offences were committed while on bail.
Royal Commission into Institutional Responses to Child Sexual Abuse

WEBCASTS
Public Hearing – Case Study 4, December 2013
Read more
The Catholic Church Is Not Suffering
ROYAL COMMISSION, 10 Dec 2013, by Adam Brereton
The Catholic Church fronted the Royal Commission into child abuse yesterday, and portrayed itself as a wounded and contrite organisation – an unnacceptable PR line, writes Adam Brereton
In an astounding public hearing yesterday, the Catholic church was at last scrutinised by the Royal Commission into Institutional Responses to Child Abuse for the conduct of its victims' compensation protocol, Towards Healing.
Judy Courtin's Submission (Or: Not Mincing Words)
Posted on December 5, 2013
The formal submission by Judy Courtin (see previous posting), a Monash University researcher, to the Australian Royal Commission into Institutional Responses to Child Sexual Abuse, is based on interviews with many victims, lawyers and victims' relatives and support persons. It is both interesting and informative, and represents one of the few studies anywhere on the theme of "Sexual Assaults and the Catholic Church: Are Victims Finding Justice?" (That is her doctoral thesis' title).
An unspeakable betrayal of trust: one parent's journey
November 16, 2013, The Age, by Chrissie Foster
It has been quite a journey, but this week we arrived.
The tabling in State Parliament on Wednesday of the inquiry into the handling of child abuse by religious and other organisations report, with its findings and recommendations, was an emotionally charged occasion.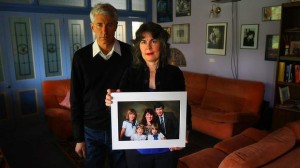 The unbearable lightness of seeing
November 16, 2013, Barney Zwartz, Religion editor, The Age
Georgie Crozier thought she was mentally ready to investigate child sexual abuse in the churches. As a nurse and midwife, she had coped with cases of rape and incest, and heard heart-wrenching stories. But nothing could prepare her for the sheer horror or scale of what happened to thousands of young Victorians in orphanages, schools and church settings over decades.
Inquiry into child sex abuse slams Catholics, recommends sweeping change
The Sydney Morning Herald, Barney Zwartz and Jane Lee, November 13, 2013
The state government's eagerly awaited report on clergy child sex abuse recommends sweeping changes to laws behind which the Catholic Church has sheltered, and accused its leaders of trivialising the problem as a ''short-term embarrassment''.
Launching the report in State Parliament, inquiry chairwoman Georgie Crozier spoke of
''a betrayal beyond comprehension'' and children suffering ''unimaginable harm''.
A sliding morality has emerged in the Catholic Church.
She said the inquiry had referred 135 previously unreported claims of child sex abuse to the police.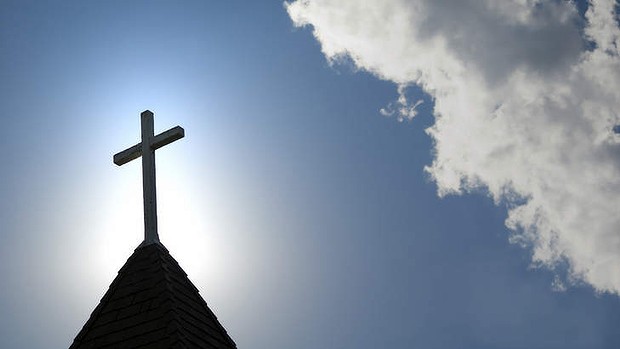 Prosecutor of the Faith
November 6, 2013, The Age, by Lucinda Schmidt
Melbourne lawyer Vivian Waller has spent nearly two decades chasing justice for hundreds of victims of sexual abuse by Catholic clergy. And it's nowhere near over.
Sydney priest Father Finian Egan guilty of eight child sex offences.
October 4, 2013, ABC News, by Thomas Oriti.
A Catholic priest remains on bail after being found guilty of child sex offences committed in New South Wales over almost 30 years.
The Inquiry into the Handling of Child Abuse by Religious and Other Organisations has begun – some are sceptical of the way it's progressing – we will keep you updated on events as they unfold.
Royal Commission into Institutional Responses to Child Sexual Abuse is also under-way.
On advice from the Prime Minister, the Governor-General appointed a six member Royal Commission into Institutional Responses to Child Sexual Abuse on 11 January 2013. The Royal Commission will inquire into how institutions with a responsibility for children have managed and responded to allegations and instances of child sexual abuse and related matters.
Church still hindering abuse cases
June 25, 2013, Barney Zwartz, Religion editor, The Age.
The Catholic Church is still impeding police pursuit and conviction of clergy sex offenders, according to a former head of Victoria Police's sexual crimes squad.
Former detective inspector Glenn Davies, who now works with victims of clergy sex abuse, says his experience of working with the church is that it is "protectionist, elitist and dismissive of suggestions for change".
Mr Davies, who resigned from Victoria Police last year after he admitted briefing journalists about then current investigations, made a submission to the Victorian inquiry into how the churches handled clergy sexual abuse. This was posted on the inquiry website late on Tuesday.
Catholics revise figures on victims
June 8, 2013, Barney Zwartz, Religion editor, The Age.
The Catholic Church has revised its figures on clergy sexual abuse victims in Victoria, now saying it has identified 849 victims and 269 offenders.
The church submitted the new figures on Thursday afternoon to the Victorian inquiry into how the churches handled clergy sexual abuse, replacing the statistics in its original submission, Facing the Truth. That cited 618 victims.
The offenders include 98 priests, 114 brothers, nine nuns and 42 laypeople of whom two are female. There are two seminarians and four are unknown.
Church spokesman Shane Mackinlay said the revised figures were the result of collating all five submissions to the inquiry by church "entities": the Melbourne and Ballarat dioceses, the Christian Brothers, and the Salesian and St John of God orders.
Why these two men are still part of the problem
June 6, 2013, Chrissie Foster, The Age
High-ranking clerics must answer for the smokescreen they created in protecting criminal priests.
On the last two Mondays in May, we heard the Archbishop of Melbourne, Denis Hart, and Cardinal George Pell, Archbishop of Sydney, give testimony to the Victorian parliamentary inquiry into child sexual abuse in religious organisations. They spoke on the sexual abuse of hundreds of "innocent people" – known to the rest of us as children – committed by priests and brothers in Victoria.
Discussion, debate and analysis have followed their evidence. I must add to this argument. I bear personal witness to experiences with both Archbishop Hart and Cardinal Pell which contradict their limited vision of events. Space limits the attack I would like to launch, so I will refer to just two instances, one relating to the cardinal and one the archbishop.
Minimising crimes: how the church is playing with words
June 1, 2013, Chris Goddard, The Age
There are 80 lights in the five chandeliers in the Committee Room of the Parliament of Victoria. The windows, ornate mirrors and high ceiling give a sense of light and space. The darkness created by the rape of children, however, is inescapable.
This is where the Inquiry into the Handling of Child Abuse by Religious and Other Organisations has been sitting. The committee and its members have grown in stature. They have attempted to illuminate the shadowy world of criminal priests and their accomplices, and to give hope to surviving victims.
It was in this room that Cardinal George Pell spent all last Monday afternoon, for the first time subject to the glare of accountability. Pell was greeted by the committee chairwoman, Georgie Crozier: "I welcome your eminence." A survivor muttered: "I have waited 30 years for this." Pell introduced his support team, the business manager, lawyer, secretary and media adviser: "All of them married people with children", he adds, as if this was central to their job descriptions.
Crozier stressed at the very start that "the evidence is quite clear, the criminal sexual abuse of children occurred under the watch of the Catholic Church and it was covered up … these facts are not in dispute".
Victims fear as ex-priest Ridsdale nears parole
May 30, 2013, Jared Lynch, The Age
Victims of serial child rapist Gerald Ridsdale have been told the former Catholic priest could be freed from prison within a month.
Ridsdale, 79, who abused dozens of children over three decades from the 1960s, was sentenced in 2006 to a maximum of 13 years, a term that would expire in 2019. He was already serving a maximum 18-year term from 1994.
Victims have recently been contacted by the Adult Parole Board and informed that the paedophile could be released as soon as June 29, sparking fears that he is likely to reoffend.
Victims of Ridsdale said he should never be freed. "The damage to the victims … to the rest of the family circle goes on and on. It never goes away. It is constantly present," said a mother, whose sons were abused by him.
Sex abuse inquiry's grilling only the beginning
May 29, 2013, Barney Zwartz, Religion editor, The Age.
On November 9 last year, Georgie Crozier strode to the lectern, fixed me with a steely gaze and read a short statement defending the Victorian inquiry into how the churches handled child sexual abuse.
Although the chairwoman of the six-MP committee running the inquiry did not explicitly mention it, she was clearly stung by my opinion piece in The Age two days earlier criticising the pace and depth the inquiry had shown to that point – just 1½ days of hearings – and the opaqueness of the process. She answered many questions in the article, and concluded: "We have begun the process, let us get on with it."
This article is an odd sort of mea culpa, because I am not convinced I was entirely wrong at the time. The committee did start slowly, and there were legitimate doubts about its political will. But I certainly wouldn't write such an article now.
It seemed to make things worse: Pell sorry over meeting
May 29, 2013, Barney Zwartz, Religion editor, The Age.
Cardinal George Pell has apologised for a meeting with abuse victims at which the father later said the then Melbourne Catholic Archbishop showed a "sociopathic lack of empathy".
Calling that 1997 meeting at Oakleigh one of the most difficult he has ever been involved with, Cardinal Pell said: "My only intention was to listen to their story and to try to help. It is clear that I did not succeed in this.
"No matter what I said or did, it seemed to make things worse. I am sorry for whatever I did to upset them at this meeting. It was always my intention (and always has been) to treat Mr and Mrs Foster and their daughters with the utmost respect and compassion."
Cardinal faces savaging as lions bite hard
May 28, 2013, Lawrence Money, The Age
"Building on the past" says the sign outside Victoria's Parliament House. It refers to renovations to the old grey edifice but, on this overcast Monday afternoon, it could almost have applied to the proceedings inside as Cardinal George Pell attempted to explain the inexplicable sins of yore – systematic paedophilia by Catholic priests.
Pell, who last month was basking in the glory of an appointment to a Vatican panel on leaked documents, was this time a Daniel walking into the lions' den – the state parliamentary inquiry into child abuse – and the inquisitorial team had a full set of teeth. "Were you a Pontius Pilate, washing your hands of the problem?" asked MP Frank McGuire. Pell denied it and, while one curious member of the media Googled "Pilate" on his laptop, the cardinal pointed out that he had attended at least "three meetings of victims".
Pell makes admissions
May 28, 2013, Barney Zwartz, Religion editor, The Age.
Australia's most senior Catholic, Cardinal George Pell, tells a parliamentary inquiry that fear of scandal led to cover-up in the church.
Cardinal George Pell has admitted the Catholic Church had put paedophile priests "above the law", covered up abuse and moved abusers.
In a gruelling session of more than four hours, he told the Victorian inquiry into child abuse that the church had changed the date on a document making serial abuser Des Gannon a priest emeritus and had kept paying a stipend to another paedophile, Ron Pickering, who fled Australia to avoid police.
The Sydney Archbishop said he and his successor as Melbourne Archbishop, Denis Hart, took moral responsibility for helping victims and that the church was open to paying higher sums in compensation – whatever the law deemed necessary.
The man in the big chair
May 27, 2013, Barney Zwartz, Religion editor, The Age.
Cardinal George Pell on Monday gives the most eagerly anticipated testimony before the Victorian parliamentary inquiry into child sexual abuse.
It was meeting George Pell that that severed Chrissie Foster from her faith in the Catholic Church.
Anthony and Chrissie Foster with a family picture showing their two daughters Emma (back left) and Katie (front right) who were raped by Father Kevin O'Donnell. Photo: Craig Sillitoe
The mother of two daughters who were horrifically abused by a priest went to her 1997 meeting with the then archbishop of Melbourne still a committed servant of the church. She left it crushed, embittered and furious.
Displaying what her husband Anthony Foster later described as a "sociopathic lack of empathy", Archbishop Pell was bullying and confrontational from the start of the meeting organised so Pell could listen to their experiences.
Pell camp 'offensive' in letter reply
BARNEY ZWARTZ May 27, 2013, The Sydney Morning Herald
Cardinal George Pell's spokeswoman has replied to a victim's mother three years after she wrote and just before he gives evidence on Monday at the Victorian inquiry into how churches handled sex abuse.
The victims said the timing was insulting and the charm offensive merely offensive after Sydney archdiocese communications director Katrina Lee told the mother that the cardinal believed that helping victims and treating them with compassion and respect must be the church's first priority.
Ms Lee told Ballarat mother Clare Linane that she was looking at previous correspondence in light of the Victorian inquiry, and offered to help Mrs Linane's son report the abuse to police if he had not done so.
A question for Dr Simon Crisp
May 3, 2013, Dr Deb Anderson, The Age
Australia's Royal Commission into Institutional Responses to Child Sexual Abuse will involve thousands of witnesses, at once validating their experiences and heralding institutional reform. But for survivors, having realistic expectations of the inquiry is important, says clinical psychologist Simon Crisp. The adjunct lecturer at Monash University has worked with adult and youth survivors of abuse in both private practice and the public mental health system.
Explain to us the guilt survivors often feel.
Survivors often seek an explanation for how and why the abuse happened. Especially if the perpetrator is trusted or seen as an authority, the victim develops the idea that they – the victim – must have been responsible for the abuse. This can include believing they caused this otherwise upstanding person – the perpetrator – to succumb to temptation. They can retrospectively analyse events and blame themselves. The guilt can be so powerful, survivors often lose almost all self-worth and confidence in themselves.
Abuse victim won $450,000 payout
April 30, 2013, Barney Zwartz, Religion editor, The Age
Child rape victim Emma Foster received $450,000 compensation from the Catholic Church when the church limit was $50,000 because she took the church to court, the Victorian inquiry into how the churches handled child sex abuse heard on Tuesday.
Peter O'Callaghan QC, the independent commissioner for the church's abuse system, admitted he wrote to the church's lawyer Richard Leder about "flushing out the Fosters' real intentions" because he suspected they would use his Melbourne Response finding in court.
Ex-state wards tell of abuse
April 28, 2013, Nick Toscano, The Age
Sometimes he would summon her to his office. Other times he'd creep into her room while she was doing homework.
One morning in the late 1970s, when the other children at the orphanage had gone to church, the teacher grabbed Eunice Allsop by the wrists, pinned her down to a bed and molested her.
Bishop 'misled inquiry'
April 26, 2013. Barney Zwartz, Religion editor, The Age
A Greek Orthodox bishop misled the Victorian inquiry into how the churches handled child sexual abuse when he denied any cases in his church, another member of the community has said in a letter to the inquiry.
Bishop Iakovos told the inquiry that he was not aware of any case or anecdotal evidence of child sexual abuse "in living memory", and that he had consulted much older members of the church.
Church adviser questions value of abuse inquiries
April 26, 2013, Noel Towell, The Sydney Morning Herald
The man chosen to advise the Australian Catholic Church on child sex abuse says he is "not a fan" of statutory inquiries into paedophilia in the church.
Ian Elliott, who has led the Irish church's internal response to the child sex scandals that shook that nation, has been hired by the Australian church to advise on its response to widespread abuse allegations.
TRANSCRIPT – FAMILY AND COMMUNITY DEVELOPMENT COMMITTEE
Inquiry into the handling of child abuse by religious and other organisations
Melbourne — 22 April 2013
The CHAIR — On behalf of the committee I welcome from the Australian Muslim Women's Centre for Human Rights, Ms Tasneem Chopra, chairperson, and Ms Joumanah El Matrah, director.
Royal commission counselling pledge
Catherine Armitage, Sydney Morning Herald, 13 April 2013
The federal government is to spend an unprecedented $44 million on counselling for people who relive traumatic childhood experiences for the royal commission into child sex abuse.
Organisations that can deliver counselling, support and case management services before, during and after interaction with the royal commission are invited to apply for funding, the government said.
Salvo abuse claims dealt with privately
The Age, Genevieve Gannon, 11 April 2013
AAP
The Salvation Army did not go to police with almost 500 child sex abuse complaints against its officers, paying out $15 million as it dealt with claims privately, an inquiry has been told.
The Salvation Army denies there was a culture of abuse or that it was endemic in its children's homes but has apologised for the pain and suffering victims endured.
A senior army officer says nothing has been proven against approximately 50 officers named in abuse claims, because the organisation takes a "non-adversarial" approach to such complaints.
Church heads 'ostracised victims'
Barney Zwartz, Religion editor, The Age, 5 April 2013
Catholic Church leaders in Australia were contributing to the ostracism and scapegoating of child sex abuse victims, showing little leadership and very little "will to know", the Victorian inquiry into how the churches handled sex abuse was told on Thursday.
Caroline Taylor, professor of social justice at Edith Cowan University, said church leaders as well as judges and lawyers too readily followed misleading stereotypes that minimised child abuse.
"The greatest insurance policy offenders have is the ignorance of the community," she said. "I don't believe the Catholic hierarchy has changed its attitude. There has been no leadership to take this forward. I haven't seen that probity and will to know, which means setting aside preconceived ideas and being open to learn. It takes courage."
Victim upbeat as commission makes an impressive start
Barney Zwartz, Religion editor, The Age, 4 April 2013
Twenty years ago Bill Nelson left court a crushed man, his solicitors telling him to give up his quest for redress as a child sex abuse victim because the Catholic Church had all the power.
On Wednesday he sat in room 3.3 of the County Court awaiting the opening hearing of the royal commission on child sex abuse and reflected: "Now I'm in court, and it's on our side. It's huge, it's historic!"
Hearing the voices of the abused, at last
The Age, 4 April 2013
Too often when governments convene royal commissions, our community expects answers to emerge immediately and that remedial or criminal actions will be initiated almost as swiftly. Tempering such expectations will be a constant battle for the McClellan inquiry, which is examining how government and religious institutions responded to allegations of sexual abuse.
Abuse royal commission expects 5000 submissions
Barney Zwartz, Religion editor, The Age, 3 April 2013
The royal commission into child sex abuse is now open for business. It expects more than 5000 submissions, has already spent more than $22 million, and is unlikely to complete its task by the end of 2015 as requested.
Royal Commission begins with warning about workload
Simon Lauder, ABC News, The World Today, April 3, 2013
ELEANOR HALL: Let's go now to Melbourne, where the Royal Commission into Child Sexual Abuse has opened this morning. The hearing began with a warning about the size of the Commission's workload and a prediction that it won't meet its reporting deadline.
The chairman, Justice Peter McClellan, said he expects many thousands of witnesses to give evidence about suffering sexual abuse in institutions.
Simon Lauder was at the County Court in Melbourne as the inquiry began and he joins us now.
Simon, the Commissioner is clearly indicating that he has a very large task. Just how wide-ranging is this inquiry?
HEALING BROKEN SOULS
Barney Zwartz, Religion editor, The Age, 3 April 2013
The stakes, and the expectations, are high for the royal commission into child sexual abuse, which begins today.
After decades of desperate struggle to have the world take them seriously, survivors of child sexual abuse by clergy are beginning to live, in the words of survivor and advocate Peter Blenkiron, in a fragile "bubble of hope".
Blenkiron is the spokesman for a group of about 40 survivors in Ballarat, a city where another 40 or so victims have already taken their own lives. What has given them this cautious sliver of optimism is being heard by people who can change things.
Since November the Victorian government has been running an inquiry that has given many victims a voice. In NSW, one inquiry has recently examined church behaviour about abuse complaints and another will start in May. The most important – the long-sought royal commission – begins in Melbourne on Wednesday.
Protesters angry at dropping of case
The Age, Jane Lee, 26 March 2013
Child abuse victims have protested outside the Office of Public Prosecutions over the discontinuation of a case against an alleged attacker.
Debra Wooby was 13 when she was allegedly abused at St Cuthbert's Children's Home in Colac in the 1970s. Ms Wooby first spoke of the case 30 years later and reported the allegations to police in 2009.
She attended a committal hearing in Geelong last year and said that the court later scheduled a trial to begin on April 22. But the Office of Public Prosecutions told her a few weeks ago that the case could not proceed because of the statute of limitations.
Jesuit priest 'preyed on young boys'
Barney Zwartz, Religion editor, The Age, 26 March 2013
Molested as a 10-year-old at the Jesuit-run Burke Hall in Kew, Chris Whelan marched to the headmaster's office to tell him what happened.
"His first reaction was immediate and physical, " Mr Whelan recalled on Monday. "He reaches into the drawer, pulls out his strap and tries to hit me across the face."
Mr Whelan felt relieved when he left Burke Hall for Xavier College, but there he was again to be sexually abused by Victoria's "most famous Jesuit" who preyed on several vulnerable children in Mr Whelan's class, he told the Victorian inquiry into how the churches handled sex abuse.
One boy at Burke Hall was "kicked up the arse" so hard he later had to have stitches in his sphincter, but first he had to endure a double period of torment from his attacker.
Questions over police role in church abuse handling process
ABC News, by Suzanne Smith, updated Thu Feb 28, 2013 7:42am AEDT
New South Wales police are facing fresh questions over whether they forged an unhealthy relationship with the Catholic Church in dealing with sexual abuse allegations against priests.
Lateline can reveal that for eight years to 2004, a senior police officer was an integral part of Towards Healing, the church's internal process for handling sexual abuse cases.
The state's former director of public prosecutions says that was a serious conflict of interest for police and should never have been approved.
In the mid-1990s, the Wood royal commission into police corruption was highlighting the need for greater child protection measures in the church.
As the level of disquiet grew about the church's handling of complaints, in 1996 it set up an expert panel known as the NSW Professional Standards Resource Group.
On that expert panel was a police officer from the sex crimes squad.
Church worker's threat to abuse inquiry witnesses
November 19, 2012 | Barney Zwartz
LAWYERS for Susan Sharkey, who runs the counselling, co-ordination and support office for the Catholic Church in Melbourne, have sent threatening letters to two witnesses to the state inquiry into how the churches handled child sex abuse.
The letters warn victims' advocates Helen Last and Judy Courtin that if there is "any publication" by them to a journalist or anyone that defames Ms Sharkey "our client will not hesitate to take legal action against you without further notice".
The letters were sent on November 2, but Ms Last – a consultant for the Melbourne Victims Collective – only received it on Thursday due to various circumstances.
Disclaimer: we have links on our website that we think will be of interest to our members but we do not necessarily endorse the views and opinions expressed on those linked web-pages.