Progressive Atheists address the issue of prayer to start off council meetings in Victoria.
We need your help!
Get in touch with your local council and ask them if they conduct any "start the meeting prayers".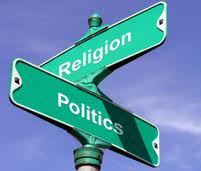 Does your council hold a prayer(s) at their meeting?
Can you send us in a copy of the prayer?
Email your answers to: contact@progressiveatheists.org
Articles in order of date – most recent at the top
Please email us with relevant news articles or petitions
*****************
Surf Coast Shire scraps prayer from council meetings
NICOLE MILLS GEELONG ADVERTISER DECEMBER 11, 2014
A PRAYER will no longer be read at Surf Coast Shire council meetings with many councillors expressing the need to be more "modern" and "inclusive".
All but one councillor voted to scrap the prayer, which is read at the start of every meeting.
Cr Heather Wellington, who initiated the move, said she had no problem with praying in private but had been left with "a distinct feeling of discomfort" every time councillors and the public gallery were asked to stand for the group prayer.
The Canadian Secular Alliance favours ending the practice of conducting official prayers during government meetings
August 11, 2014

What is the Canadian Secular Alliance (CSA)?
• The CSA is a national organization of Canadians who believe in church-state separation — the idea that the government of Canada should not favour one religion over others, or religious belief over non-belief. Our commitment is to liberal-democratic principles of equality, fairness, and justice for all under the law, regardless of religious belief or lack thereof.
Help Ban Prayers Before Council Meetings
Posted on March 15, 2013 by Flinders Secular
Councillor Doriana Coppola of the Charles Sturt Council has initiated a proposal to abandon the Christian prayer at the start of council meetings, in a bid to make the pledge more relevant to the area's diverse community, to include all of society. This is truly at the core of secularism – the separation of religion and politics.
Read more
Churches rally against Charles Sturt Council bid to remove prayer from opening pledge
Kara Adams, The Weekly Times, March 15, 2013
TELL US BELOW: Do you think councillors should include a prayer in their opening pledges at meetings?
Charles Sturt Council chambers. Picture: Neale Winter Source: adelaidenow
TWO local church groups are rallying against a Charles Sturt proposal to abandon the prayer at the start of council meetings.
Parishioners of the Flinders Park, Hindmarsh and Findon Catholic Parish and the Uniting Church at Seaton have sent petitions in to the council.
Signed by 64 people, the petitions call upon elected members to scrap a proposal to remove the prayer to God from councillors' opening pledge.
Flinders Park, Hindmarsh and Findon Catholic Parish Father Bill Brady said the prayer was an important Christian tradition.
"It would be a big disappointment (if the prayer was removed)," Father Brady said.
The Police Prayer
Posted: 9th March 2013
The Australian Federal Police recite a Christian based Police Prayer as part of the Australian Federal Police graduation ceremony.  Given that Australia Police officers are not exclusively Christian and are tasked to protect Australians of all worldviews including but not exclusively Christian, is it not also reasonable that we acknowledge their efforts in group ceremonies such as Graduation in a wholly secular way – that avoids association with any particular worldview including Christian prayer?
It is of concern that the nation's federal police force is seemingly dedicated to a religious (Christian) centric identity that excludes many members of the community who do not share such beliefs.  Surely it is critical that the Australian Federal Police is committed to a completely secular identity to ensure it is seen as a fair and impartial instrument of government by all segments of the community.
If you feel similarly strongly about the overt promotion of prayer within the Australian Federal Police, write to the Commissioner of the Australian Federal Police to express your thoughts on the matter and enlist the support of like minded associates to do the same.
The Police Prayer – read more
The current Commissioner of the Australian Federal Police is Tony Negus – read more
Contact the Australian Federal Police media section – contact form
Disclaimer: we have links on our website that we think will be of interest to our members but we do not necessarily endorse the views and opinions expressed on those linked web-pages.