Progressive Atheists Inc. Annual General Meeting
Guest speaker Judy Courtin
La Notte, 140 Lygon Street, Carlton
29th October, 2013
Following a meal and social get-together with many members and guests we assembled to hear the address by our Guest Speaker and to conduct the business of the AGM and elections.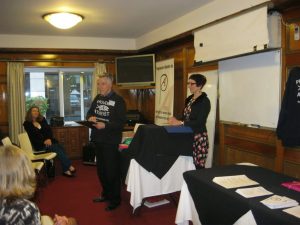 We wish to extend our very sincere thanks to Judy Courtin, our invited Guest Speaker, Lawyer and PhD Candidate from the Faculty of Law Monash University, for her very well researched and informative speech on the 'The Royal Commission into Child Sexual Abuse', the inadequacies of the laws in enabling prosecution of church perpetrators and the need for secularism in Australia.
The major themes of h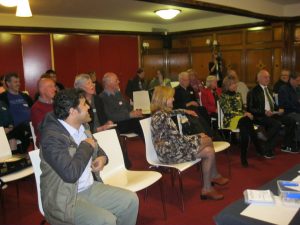 er speech highlighted the life-long harm and devastation caused to children by Catholic Priests, Brothers and Nuns.
She spoke of the blatant perpetuation of these crimes through the Church's cover-up of criminality, their protection of Priests, and of the reinforcement of victim abuse due to their denial of individual, public and legal responsibility.
The speech will be posted on our YouTube channel shortly! A wonderful speech – well worth a look when it becomes available.
Following we held our AGM and elected a new Committee.  We are pleased to present our new committee for the coming year.
President:
Alice Carr
Vice President:
Andrew Rawlings
Secretary:
Inga Anthonipillai
Treasurer:
Vidura Jayaratne
Ordinary Members:
Elida Radig
Brian Jones
Sudhir Kumar
Trish Delaney
Janet Lonzarich
Rebecca Pattison
Congratulations to all those elected; this coming year is
shaping up to be an interesting year!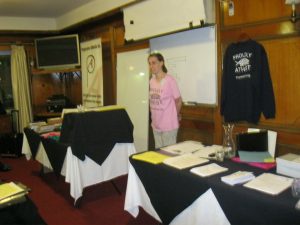 **********************