Articles in order of date – most recent at the top
Please email us with relevant news articles or petitions
************************
Government that ignores evidence sets up welfare policies to fail
8 October 2014 | Eva Cox
The mess of federal budget negotiations has taken over the limited space for social policy debates. However, we are due to get final reports on a range of inquiries. These include the McClure report on social security, which will take into account Andrew Forrest's Creating Parity report on Indigenous welfare and employment.
Explainer: what Indigenous constitutional recognition means
18 September 2014 | Melissa Castan
Constitutional recognition of Indigenous Australia has been on the national agenda for a long time, but is back in the headlines with the news that the Prime Minister and Opposition Leader hope to release draft proposals for a referendum question within weeks.
Indigenous children 10.6 times more likely to be removed from home
Helen Davidson | theguardian.com, Friday 25 July 2014
Report says Indigenous children are eight times more likely than non-Indigenous children to be receiving child protection services
Aboriginal and Torres Strait Islander children are eight times more likely to be receiving child protection services than non-Indigenous kids, and more than 10 times more likely to be placed in out-of-home care, a report has revealed.
It also says more Australian children are being found to be at risk, in a reversal of a downward trend.
Where a claim of abuse or neglect was made to child protection services, 8% were investigated, finalised and resulted in the children ended up going through the final "intervention of last resort" stage of out-of-home care. The rate of children in out-of-home care at 30 June 2013 had risen to 7.8 per 1,000 children, from 6.7 in 2009, although the report speculates that could be cumulative.
Time to fix a silence at the heart of Australia's constitution
July 18, 2014 | George Williams
A silence lies at the heart of the Australian constitution. The document reflects Australia's history of white settlement, but fails to mention the much longer occupation of the continent by Aboriginal peoples. It is as if their history does not matter, and is not part of the nation's story.
The constitution was drafted in this way because, at the time of Federation in 1901, Aboriginal people were cast as a dying race. They were described as a "problem'' and as a people lacking any future in the nation.
As a result, they were excluded from the political settlement brought about by the Constitution. They were immediately denied the vote in federal elections, and the Constitution even said they could not be included in counts of the Australian population.
Indigenous literacy needs more than 'sounding out' words
15 July 2014 | Stewart Riddle | Lecturer in Literacies Education at University of Southern Queensland
Closing the gap in Indigenous literacy is a problem without a simple solution. But it can be done. As I've argued previously, we need to give up the search for a one-size-fits-all approach and adopt a range of strategies, such as:
• investing in a rich and diverse public education system,
• developing lasting partnerships between schools, governments and families, and
• addressing disadvantage and educational inequity so that all kids have access to a high-quality education.
This multi-strategy approach is hardly controversial. But in a recent article in The Conversation I also raised the question of whether our goals in Indigenous literacy need to be broadened.
Indigenous recognition in our highest law is the right thing to do
11 July 2014 | Tom Calma | Chancellor at University of Canberra
Later this year, we expect to see draft recommendations from a parliamentary committee on recognising Aboriginal and Torres Strait Islander peoples in the Australian constitution and ensuring there is no place for racial discrimination in our founding document either.
It's instructive to look at how this next step forward sits in the history of other seminal moments for Aboriginal and Torres Strait Islander peoples – and how those moments, in recognising historical truths, have helped our country to mature and heal.
INDIGENOUS AUSTRALIANS ARE UNITING AGAINST A NEW STOLEN GENERATION
Paul Gregoire | Vice | 7 July 2014
In February 2008 the then Prime Minister, Kevin Rudd, issued a public apology to the Indigenous peoples of Australia. The apology acknowledged the policies of successive federal and state governments that led to the Stolen Generation—tens of thousands of Aboriginal and Torres Strait Islander children forcibly removed from their homes and placed in out-of-home care from the late 1800s right up to the 1970s.
But six years after Rudd's speech, figures show that more Aboriginal children are being removed from their homes now than at any other time in Australian history. Indigenous community leaders are calling it a new stolen generation and will meet in Brisbane this week to coordinate their localised groups to form a national movement.
NAIDOC Week: a time to be proud and celebrate, but also to reflect
7 July 2014 | Anthony Dillon | Lecturer, School of Social Sciences at Australian Catholic University
Within Aboriginal Australia there is currently much to celebrate. We have several prominent Aboriginal politicians, an Australian of the Year who is Aboriginal (Adam Goodes), people employed in prestigious occupations, great sportspeople and many talented entertainers and artists. They are all outstanding contributors to making Australia a great nation.
Australian of the Year Adam Goodes would be the first to acknowledge the problems Aboriginal communities still face. AAP/Hugh Peterswald
Mostly, however, their successes have been achieved by playing by the same rules as most other Australians who have achieved success: do not isolate yourself from society; offer others respect and treat them as equals; engage in learning (whether it be formal or informal); make valuable contributions to the community in which you live; aspire to be a role model for others; and adhere to a personal moral code. Our young Aboriginal people have no shortage of excellent Aboriginal role models to inspire them.
Australia is still fighting a land war and it's the country's great divide
22 May 2014 | Ali Cobby Eckermann
on the shore we wait
for the tide to turn
in nights light it recedes
and the fish are gone
In Australia there are many different views about the historical and current role of Aboriginal people in the national landscape.
This view fluctuates. The successes that Aboriginal people have achieved recently are easily embraced. Australians celebrated the success of The Sapphires movie, the success of Alexis Wright in the Miles Franklin literary awards, which she won in 2007 and has been shortlisted for again this year, and Adam Goodes as Australian of the Year.
Abbott is quietly failing on his 'PM for Aboriginal affairs' promise
21 May 2014 | Elizabeth Strakosch
Despite prime minister Tony Abbott's apparent passion for Indigenous affairs, last week's federal budget – his government's first – shows he has followed a well-trodden political path.
This path leads from statesman-like pronouncements, about fundamental change to the relationship between Indigenous and non-Indigenous Australians, to neglect, cuts and harsh policy measures. While it is never unexpected, this change is always disappointing.
Budat Mununggurr Stands Up For Recognition
Published on 3 Apr 2014 | recognisethisAU
RECOGNISE THIS is the youth-led movement to recognise Aboriginal and Torres Strait Islander peoples and remove racial discrimination from the Australian Constitution.
Young Yolngu woman Budat Mununggurr is urging all young Australians to get involved in this important moment for our country.
LET'S RECOGNISE ABORIGINAL AND TORRES STRAIT ISLANDER PEOPLES IN OUR CONSTITUTION
Posted 31 March 2014 | recognise.org.au
It's time to RECOGNISE Aboriginal and Torres Strait Islander peoples in Australia's Constitution. It's the right thing to do.
Add your name to the list!
Musgrave Park Cancer Walk in Brisbane this Sunday
Saturday, 1 February 2014 | Koori Mail
HUNDREDS of people are expected to participate in the Musgrave Park Cancer Walk in Brisbane this Sunday, February 2, to raise awareness about cancer in Aboriginal and Torres Strait Islander communities. Indigenous Australians are at greater risk of receiving a cancer diagnosis and 50 per cent more likely to die from cancer than other Australians. The Musgrave Park Cancer Walk will bring Indigenous and non-Indigenous people together to acknowledge community members and their families who have been affected by cancer. It aims to encourage discussion about cancer among Indigenous Australians, and build awareness of the availability of cancer services, treatments and care options, as well as ways to prevent and detect cancer early. The walk begins at 3pm in Musgrave Park, Brisbane.
Racial radicalism and the moderating middle
Jonathan Green | January 30, 2014
Tony Abbott and Bill Shorten with Indigenous dancers outside Parliament House
Constitutional recognition for Indigenous Australians might be a step toward a profound sense of healing in this country.
That same middle ground inertia that keeps us from dealing with the serious issues that confront us may at least do us the great favour of keeping racial radicalism at bay, writes Jonathan Green.
"Abbott and his fellow travellers on the Left are very, very wrong …"
Andrew Bolt is a long way from being pleased with the prime minister's position on the proposed Constitutional recognition of Australia's Indigenous peoples.
Fight for Indigenous youth training scheme funds pays off
January 30, 2014 | ABC Online
The Federal Government has had a change of heart on its decision to deny Wodonga's Mungabareena Aboriginal Corporation funding for a three-year Indigenous youth training project.
The corporation had been awarded $400,000 through Labor's Regional Development Australia grants program to build a boardwalk across the Kiewa River and connecting bike trail.
However, it was left fighting for the funding after the Abbott Government abolished the scheme and refused to honour the contract the corporation had signed.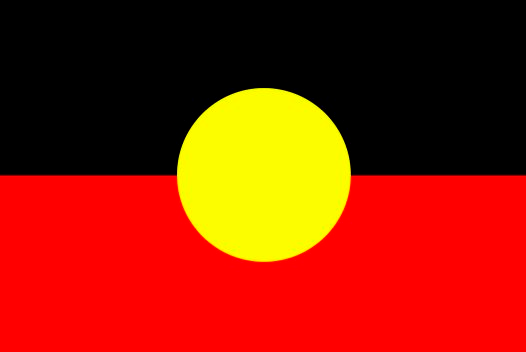 To move on, indigenous people must forgive
January 28, 2014 | Nyunggai Warren Mundine
A more mature, less racist Australia can have true reconciliation. But it will take work.
In the mid-1850s, William Donovan migrated to NSW from County Cork, Ireland. As family legend has it, the Donovans were known as the "Black Irish", many of whom left Ireland in search of a better future after losing their land to the British. Perhaps recognising a kindred spirit, William Donovan settled down with Catherine Marshall, a young Aboriginal woman. William and Catherine were my great-grandparents and it was through these Irish origins that Catholicism was introduced to my branch of the Mundine family. My father, Roy Mundine, converted to Catholicism when he married my mother, Dolly Donovan.
First Arnhem Land girls to graduate
BY TRACKER, DECEMBER 10, 2013
NATIONAL: Two Indigenous students from an isolated area in the Northern Territory are about to become the first girls from their community to ever graduate high school.
Christella Namundja and Kirsty Garnarradj from Gunbalanya in Arnhem Land, 300 km east of Darwin, are part of 60 Aboriginal girls who completed year 12 this year with the Role Models and Leaders Australia (RMLA) Academy.
RMLA is a mentoring program aimed at increasing the school retention rates of Aboriginal and Torres Strait Islander female students.
Disclaimer: we have links on our website that we think will be of interest to our members but we do not necessarily endorse the views and opinions expressed on those linked web-pages.