Engage with Progressive Atheists
How can you help!
Islamism in Bangladesh
Bangladesh is currently facing a turning point in its history.  The country is majority Muslim but Bangladesh has sought move away from theocracy a move that lead to its break away from Pakistan in the 1971 conflict, that left thousands dead.
Today Bangladesh faces a similar crisis.  Islamist extremists are seeking to impose their version of Islam on the general population via the use of violence and threat.  Over the past 3 years there have been numerous brutal attacks on freethinkers and publishers, with more recent attacks on LGBTI group leaders and leaders in education.
Progressive Atheists Inc. are raising funds for people who have had to leave their homes and their jobs in order to live in hiding from these Islamist extremists, where there are no other options for them to otherwise escape to a safe country.  Unlike other charities, Progressive Atheists passes on 100% of your donation to effected people in need.  Please give generously.

∞∞∞∞∞∞∞∞∞∞∞∞∞∞∞∞∞∞∞∞∞∞∞∞∞∞∞∞∞∞∞∞∞∞∞∞∞∞∞∞∞∞∞∞∞∞∞∞∞∞∞∞∞
Progressive Atheists Inc.
Est. 10 Jan 2010
Reg: A0054119U
A progressive is someone who advocates progress, change, improvement or reform, as opposed to wishing to maintain the status quo, especially regarding social and political issues.  An atheist is a person who lacks a belief in the existence of gods.*
A progressive atheist is an individual in whom these two ideas are combined.
The Progressive Atheists Inc. is a grass roots action group. We value justice, equality, diversity and human rights.  We want to strengthen secularism, protect democracy and prioritise evidence based reasoning.
*This is not a position of certainty that there are no gods; rather that we withhold judgement while it remains obvious that gods exist in the minds of believers, but apparently nowhere else.
 ∞∞∞∞∞∞∞∞∞∞∞∞∞∞∞∞∞∞∞∞∞∞∞∞∞∞∞∞∞∞∞∞∞∞∞∞∞∞∞∞∞∞∞∞∞∞∞∞∞∞∞∞∞∞∞∞∞∞
Proud member of Atheist Alliance International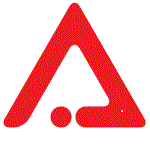 ∞∞∞∞∞∞∞∞∞∞∞∞∞∞∞∞∞∞∞∞∞∞∞∞∞∞∞∞∞∞∞∞∞∞∞∞∞∞∞∞∞∞∞∞∞∞∞∞∞∞∞∞∞∞∞∞∞∞
Page visits since 25th April 2016:
∞∞∞∞∞∞∞∞∞∞∞∞∞∞∞∞∞∞∞∞∞∞∞∞∞∞∞∞∞∞∞∞∞∞∞∞∞∞∞∞∞∞∞∞∞∞∞∞∞∞∞∞∞∞∞∞∞∞
Unique visitors since 25th April 2016: